Bob St. John
Engineer - Mixer - Producer
Welcome to what will be my new website.
I am a fan of music. I love great songs, great recordings, and the magic that a great recording can create.
As a professional mixing/recording engineer of over 30 years of experience, music is my life and my passion. With numerous Grammy, Billboard Latino and Dove awards and nominations, and record sales in excess of 50 million units, I have been the one choice of many artists, project after project. My projects include work with Duran Duran, Collective Soul, Extreme, Black: Guayaba, La Secta All-Star, Dokken, and Bacilos, and in the Latin Christian market, Marcos Vidal, Rene Gonzalez, Julissa, Samuel Hernandez and Roberto Orellana. Do trust that I will offer you the same creativity, treatment and respect that honors the time, love and heart you put into your music.
Whatever your style, rock, pop, latin, jazz, or anything in between, I know you are truly serious about your music. Together we can elevate your art to the next level. Don't just sound like the artists you hear, BE the artist you have always dreamt of being. In my eyes...and ears, mixing…is a true collaboration. Rather than letting someone else make you do what THEY want, or mix your songs on a computer in their bedroom, join me in my studio, where I merge the best of analog and digital art.
Tell me your dreams…and let me move the faders for you. There is a way to fit in nearly everyone's budget…email or call for more information.
I hope you enjoy your visit to my site…and look forward to working with you soon.
Bob St. John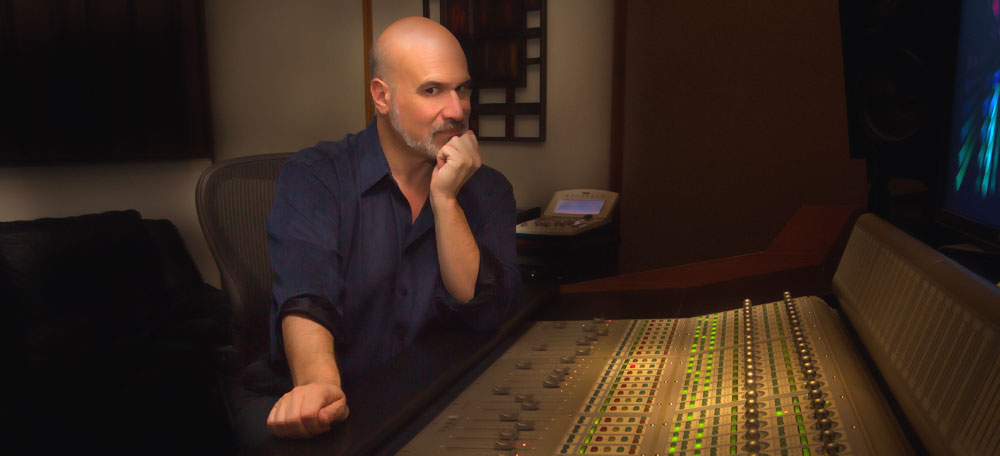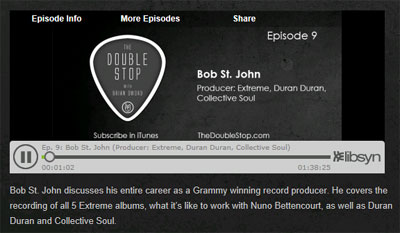 The Double Stop with Brian Sword
Bob St. John discusses his entire career as a Grammy winning record producer. He covers the recording of all 5 Extreme albums, what it's like to work with Nuno Bettencourt, as well as Duran Duran and Collective Soul.